Undammed Distilling Co.
Our spirits are a tribute to the majestic, wild, undammed
Yellowstone River.
Spirits Handcrafted in Billings, Montana
We are inspired by the matchless beauty that Montana has to offer. Each of our products is named after one of the streams in the Yellowstone watershed.
Find Our Products
We are proud to partner with stores across Montana to bring you our products. Find the one closest to you!
"Do unto to those downstream as you would have those upstream do unto you."
Like those who have come before, we are mindful of our responsibility to those who are downstream. We recognize that our lives intersect with other lives and understand that this wild Yellowstone River's legacy needs to be protected.
This is why a portion of every liquor sale will go toward conservation of this majestic river.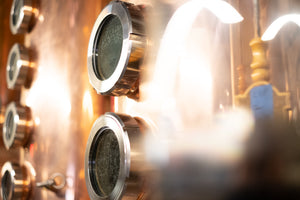 The Undammed Distilling Co. Tasting Room in Downtown Billings, MT is the perfect place to unwind. Take a seat with friends, old and new, get to know the spirits we create — and the folks behind them.
Tasting Hours
2123 1st Ave North
Billings, MT 59101
Wednesday | 4-8pm
Thursday | 4-8pm
Friday | 4-8pm
Saturday | 4-8pm